section
Advanced, In-House Diagnostics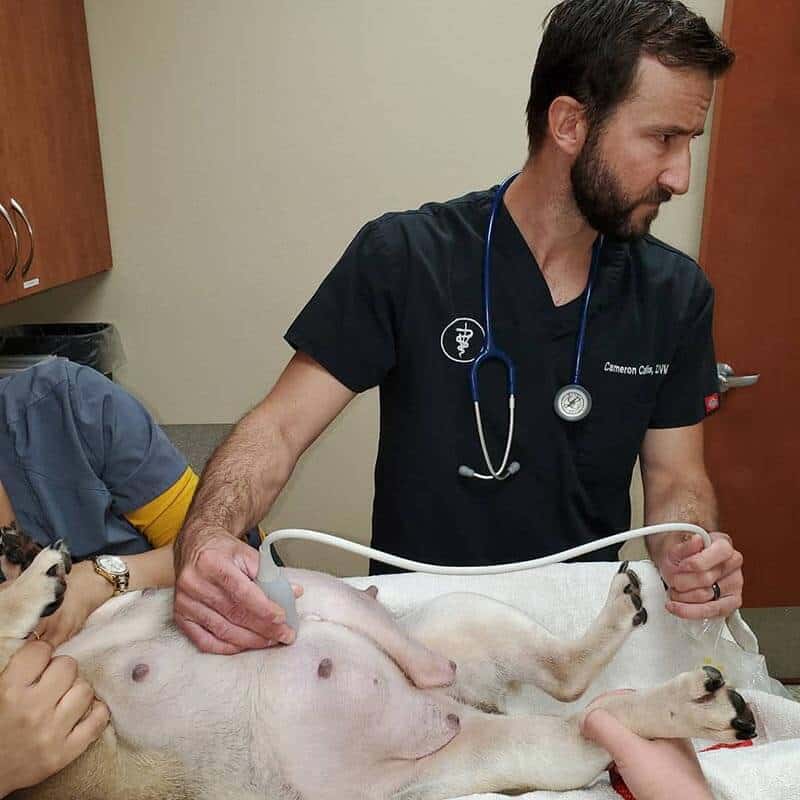 If your cat or dog is exhibiting troubling symptoms, you want answers quickly. At East Sacramento Veterinary Center, our in-house diagnostics can help us pinpoint the condition that is causing your pet's discomfort so that we can create a care plan as soon as possible. Even when you visit us for a wellness exam, we might suggest laboratory testing such as blood work and urine or fecal tests so that we can catch underlying conditions early on.
section
Our in-house diagnostic tools include:
Laboratory
Blood, urine, and fecal samples can reveal a wealth of information about your pet's overall health and organ function. We can spot chronic conditions like diabetes or Cushing's, bacterial infections, intestinal parasites, certain cancers, anemia and a whole host of other conditions that can drastically impact your pet's health.
Digital Radiology
Today's digital x-rays give us clear, high-definition images quickly so that we can diagnose broken bones, locate foreign objects and tumors, and identify problems related to organs and major systems of the body.
Ultrasound
Ultrasound is extremely valuable as a diagnostic tool. With our ultrasound machine, we can locate foreign objects and tumors, evaluate pregnancies, distinguish fluid from soft tissue, and use it when performing fine-needle aspirates for biopsies. Ultrasound is also safe and noninvasive.
Complex Cases
In the event that your pet's x-ray or ultrasound requires a more detailed interpretation, we will call in a board-certified radiologist or ultrasonographer. Our primary goal is to provide you with an accurate diagnosis so that the proper treatment plan can be created for your pet.
We are proud to offer our pet families the advantages of in-house diagnostics. Please call us if you have questions about our capabilities.