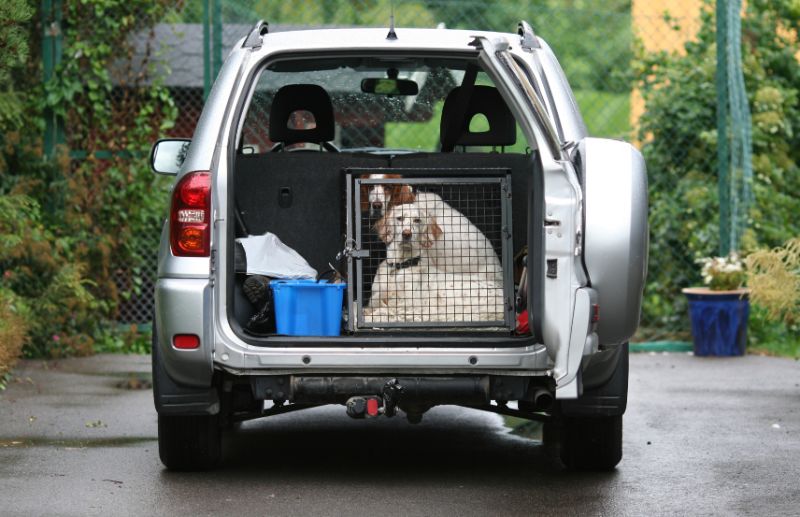 California is no stranger to natural disasters, and the recent out of control wildfires we have faced serve as a stark reminder that everyone should have a disaster preparedness plan. Pet owners have an additional concern when it comes to emergency planning, and the team at East Sacramento Veterinary Center is here to help!
Our four-legged friends are valued family members, which is why disaster preparedness for pets is a critical component in your emergency planning.
Disaster Preparedness for Pets
Disaster preparedness for pets doesn't have to be complicated, but it does need to be thorough. Considering their needs in the event of a natural disaster is critical to their ongoing health and safety.
Put together an emergency kit for your pet, include important items such as food, water, medications, updated medical records, extra collar/leash/carrier, and blankets/towels. Store the kit in an easily accessible location and make sure the whole family knows where it is kept.
Purchase or put together a pet first aid kit and learn how to use it. Keep the kit with your pet's emergency kit.
Make sure your pet's ID tag and microchip have been updated with your current contact information. If you haven't had your pet microchipped, now is the time. This quick and painless procedure will greatly increase your chances of being reunited with your pet should you be separated.
Order a free ASPCA rescue alert sticker, fill it out, and stick it on a front-facing window of your home to alert emergency responders that there are pets inside in case an event occurs while you are away from the home
In Case of Evacuation
Never, ever leave your pet behind in the event of an evacuation. No matter what, your pet is safer with you than left at home. Many emergency shelters won't allow pets, so have a list of alternative locations for your pet ready such as with friends, family members, local pet-friendly hotels, or boarding kennels. Keep your pet's vaccinations and parasite prevention up to date so they will be allowed to enter kennels and other facilities and be protected against potential hazards.
Helping and Healing
Surviving a natural disaster is stressful for everyone, pets included. Do your best to keep your pet's daily feeding, exercise, and playtime schedule as close to normal as possible, and provide extra love and reassurance during this time. If your pet has been separated for you from any time, please bring them in to see us for an evaluation and to check them for parasites.
As always, we are here for you! Don't hesitate to reach out with any questions you have about disaster preparedness for pets.