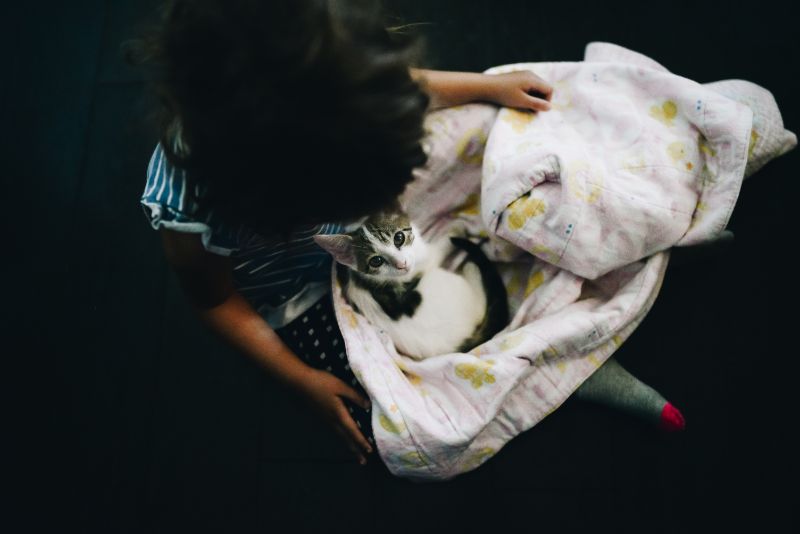 Kittens are among the cutest animals out there, but they are also the most vulnerable. They need a lot of help in the first few months in order to eventually grow into healthy, strong adult cats.
While a kitten's cuteness goes a long way toward ensuring they get the support they need, not everyone knows how to go the distance. When it comes to kitten care basics, we got you covered.
Why Kitten Care Is So Important
Kittens are usually adopted from shelters or foster homes between 6-8 weeks of age. If you adopt a kitten younger than that you may need to meet their special feeding requirements.
Keep in mind that new kittens should be separated from other household pets for several days to acclimate everyone. Slowly ease them into your routine.
Establishing Care
Some kittens receive their first round of vaccinations, deworming, and parasite preventative medication prior to entering the care of a new owner. Regardless, a newly adopted kitten should be examined by our team shortly after they come home with you. Please bring proof of vaccinations and any necessary medical records to your first appointment.
Important Components of Kitten Care
At your kitten's first few appointments, we will discuss the best food for them, how to keep them busy and safe, and give you information about the following essentials of kitten care:

Microchipping and the importance of wearing a collar with ID tags
Spaying or neutering
Litter box training
Feline behavior
Socialization (critical before they reach 12 weeks of age)
The Journey
Kittens have specialized needs when it comes to nutrition, disease prevention, socialization, and safety. Luckily, you can put them to use by holding and handling your kitten numerous times throughout the day. Exposing them to safe, positive human handling will set them up for long-term openness to meaningful human interactions.
Supplies and Gear
Before you bring home your kitten we recommend collecting the following supplies:

Shallow feeding bowls
Wet and dry kitten food
Sleeping pad or bed with self-warming or heat source
Baby toothbrushes (it's never too early to get them accustomed to a dental care routine!)
A secure enclosure or playpen
Bed or comfy crate
Nail trimmers
Sensitive, hypoallergenic kitten shampoo
Shallow litter tray and litter
Age appropriate toys (be careful to avoid items that may cause choking or obstructions if swallowed)
Remember, take an inventory of potentially hazardous items lying around the house, such as electric cords, strong lights, and more. Kitten-proof your home as you would for a small child to be joining you, and try to see their environment from their localized point of view.
Kitten Care Leads to Lifelong Cat Care
When kittens have all their needs met, they are given the chance to develop into strong, healthy adult cats. With more cats living well into their second decade it's essential that all the elements for long term health are established early on.

If you have further questions about kitten care, please let us know. We're always here for you at East Sacramento Veterinary Center.