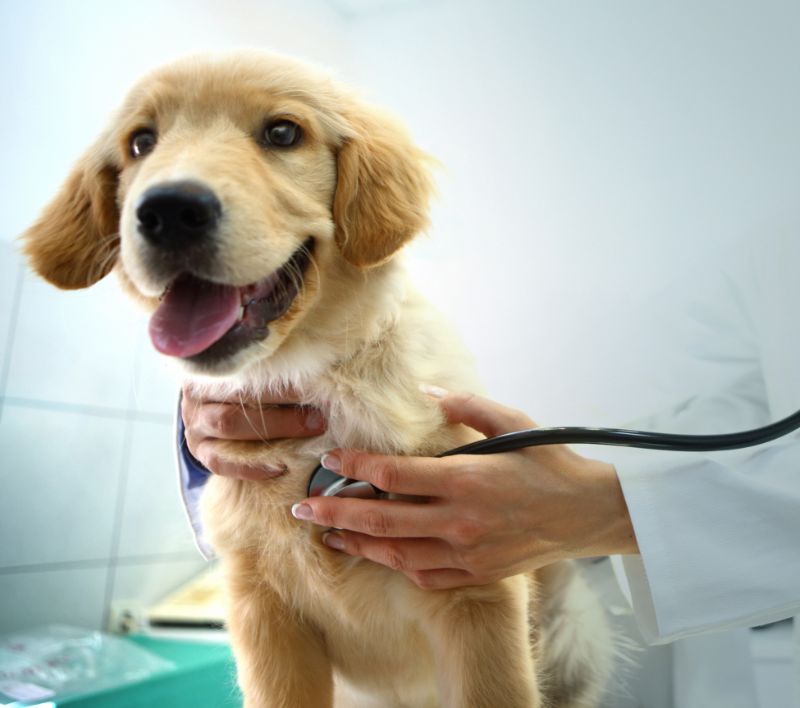 Responsible pet owners know to keep up with their regularly scheduled pet wellness exams, but have you ever wondered why we want to see your pet yearly (or more often)?

Besides your pet's yearly vaccinations (an important component of overall health), the pet wellness exam gives us a chance to establish a health baseline for your pet. Animals are genetically predisposed to hide signs of illness or injury until a condition is advanced, and an annual exam is the best way to catch and treat any problems early. Your pet's wellness exams are tailored to your specific pet, and designed to support health and wellness through each phase of their lives.
Nose-to-Tail Pet Wellness Exams
We begin each pet wellness appointment by taking a thorough health history from you, followed by a complete nose-to-tail examination of your pet. We will assess their eyes, ears, mouth, nose, skin and coat, heart, lungs, abdomen, and musculoskeletal system for abnormalities. From there, we may make recommendations for follow-up diagnostics, or specific home care procedures as needed.
Disease Prevention
The prevention of communicable diseases, parasites, and vector-borne illnesses is an important component of your pet's long term health. Your veterinarian will discuss your pet's lifestyle with you, and determine which parasites and communicable diseases they are at risk for. Keeping up with your pet's vaccination schedule, along with year-round prevention of fleas, ticks, and heartworms is critical.
Dental Health
Did you know that most pets have some form of dental disease by the time they reach age three? Untreated dental disease will not only cause pain and problems in your pet's mouth, it can also affect the health of their heart, liver, and kidneys, and can reduce longevity. At your pet's wellness exams, you will receive recommendations for home dental care and professional dental examinations and cleanings.
Weight and Nutrition
The importance of keeping your pet at a healthy weight through exercise and optimal nutrition cannot be overstated. Overweight pets are at risk for many of the same health problems as humans, including heart disease, osteoarthritis, diabetes, and cancer. We'll discuss your pet's weight and lifestyle, make recommendations, and address your concerns.
Behavioral Concerns
Behavioral problems in pets can be stressful for everyone, and in some cases may be indicative of underlying health problems. The wellness exam is a good opportunity to bring up any concerns you have about your pet's behavior with your veterinarian.

Diagnostics and Monitoring
Blood work, urine/fecal testing, and other veterinary diagnostic testing are some of the most powerful tools we have in detecting disease. Normal results provide us with a health baseline for your pet, and any issues that crop up can be dealt with right away. Many pets are predisposed to certain conditions based on breed, age, or size, and regular exams and diagnostic testing can help us stay on top of emergent disease.

At East Sacramento Veterinary Center, your pet is our top priority. We strive to meet the needs of all of our patients, and welcome your questions and concerns. Please don't hesitate to contact us for more information.