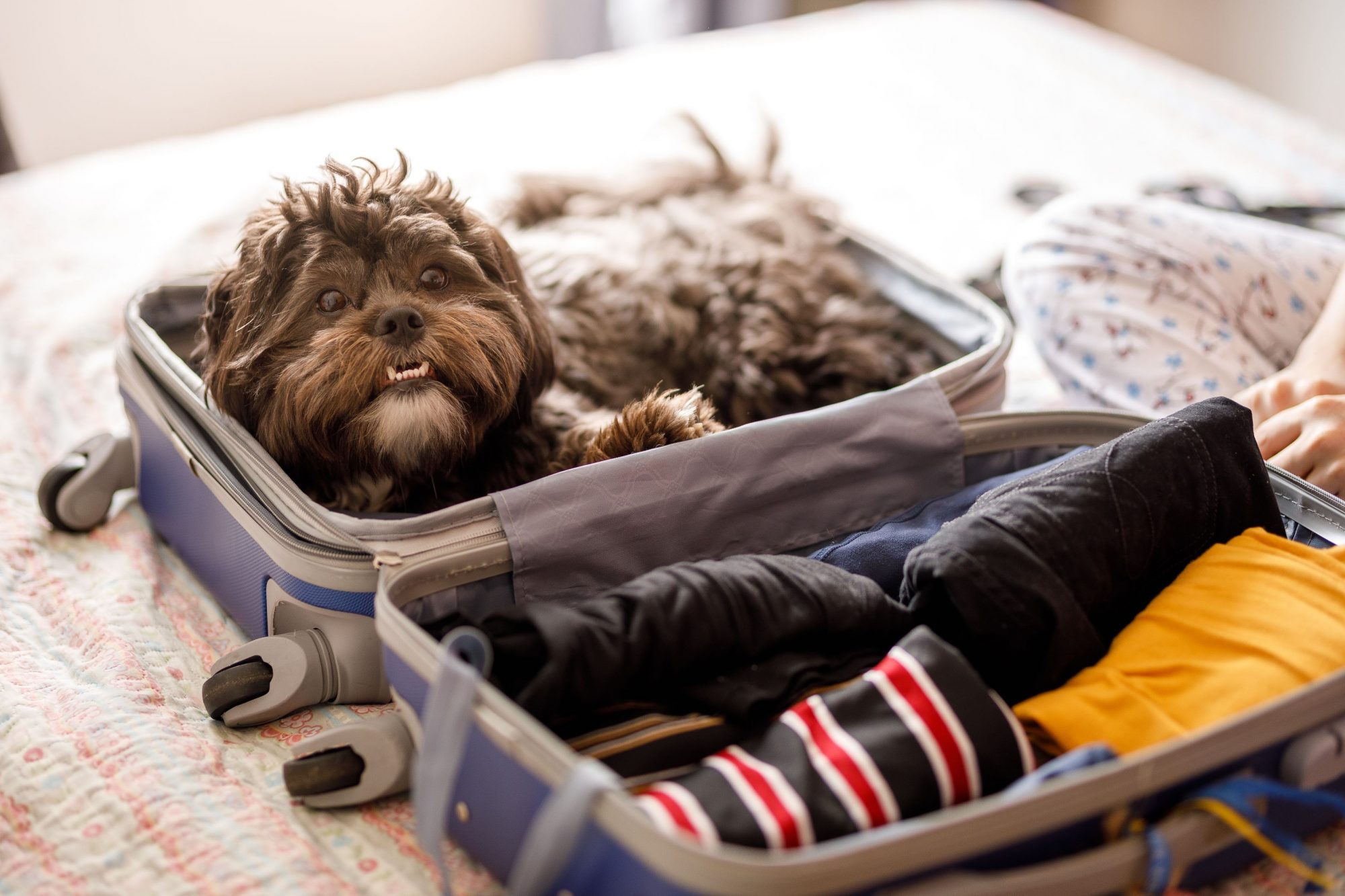 The world has really opened up to well-behaved pets. These days we can take them almost anywhere we need to go, and many businesses go the extra mile to accommodate our four-legged friends. This doesn't mean we're given carte-blanche, but it does mean it's easier than ever before to go on vacation with your pet. Of course, it's up to you to decide if your pet is up for the break-in routine and all that traveling demands. But if they're healthy and prepared, this could be the trip of a lifetime.
First Things…First
Choosing your destination will depend on the mode of transportation. Whether you decide to fly across the country or simply pack up the car for a day of driving, there are important considerations that can take several weeks (if not months) to complete. The bottom line is to take every precaution when it comes to your pet's health and safety before traveling.
No matter where you decide to vacation with your pet, their vaccinations and parasite prevention must be up to date. You might have to show proof when traveling out of state.
If you need a health certificate prior to your departure, please let us know. Airlines and other travel carriers will likely require it.
Don't Forget
Consider the risk of permanently losing your pet while in another state. Microchips don't prevent loss or separation, but they do add an important layer of defense if your pet runs out of an open car door, or slips away at a rental house.
A Vacation With Your Pet
Before you head out on your adventure, be aware of your pet's routine. They eat, drink, go to the bathroom, groom themselves, and expect exercise opportunities at regular intervals throughout the day. Be mindful that traveling can cause your pet a high dose of uncertainty and stress. If they have a full tummy prior to traveling, for example, you might expect some serious consequences.
Similarly, a tired pet is a happier one, especially when hanging out in their crate or backseat. Always pack in a workout before going on vacation with your pet.
Good Points
Is your pet crate-trained and experienced with transportation? If not, this is the best place to start. Once you're confident that they can handle long periods inside a vehicle, start to go on day trips. Over time, increase travel time to prepare for your vacation with your pet.
If you're driving, map out pit stops along the way. Be sure to find some pet-friendly hotels in case you need to take a break from driving. Small meals following time outside are the goal for pets on road trips, as opposed to 1-2 large daily meals.
Pet harnesses act like seatbelts for pets sitting in the back row of a car. They add an extra level of protection in case of an accident.
Reach Your Destination
Arguably, travel is the hardest part of planning a vacation with your pet. However, choosing pet-friendly accommodations is part of the puzzle. Be sure to reserve a room or rental that not only allows pets but helps you care for them, as well. Some places will charge an extra pet rate, or withhold a refund if they perceive pet-related damages.
Taking a vacation with your pet is one of life's greatest gifts, but it's not always easy or straightforward. Please give us a call at (916) 737-5670 if we can assist you with any questions or concerns.