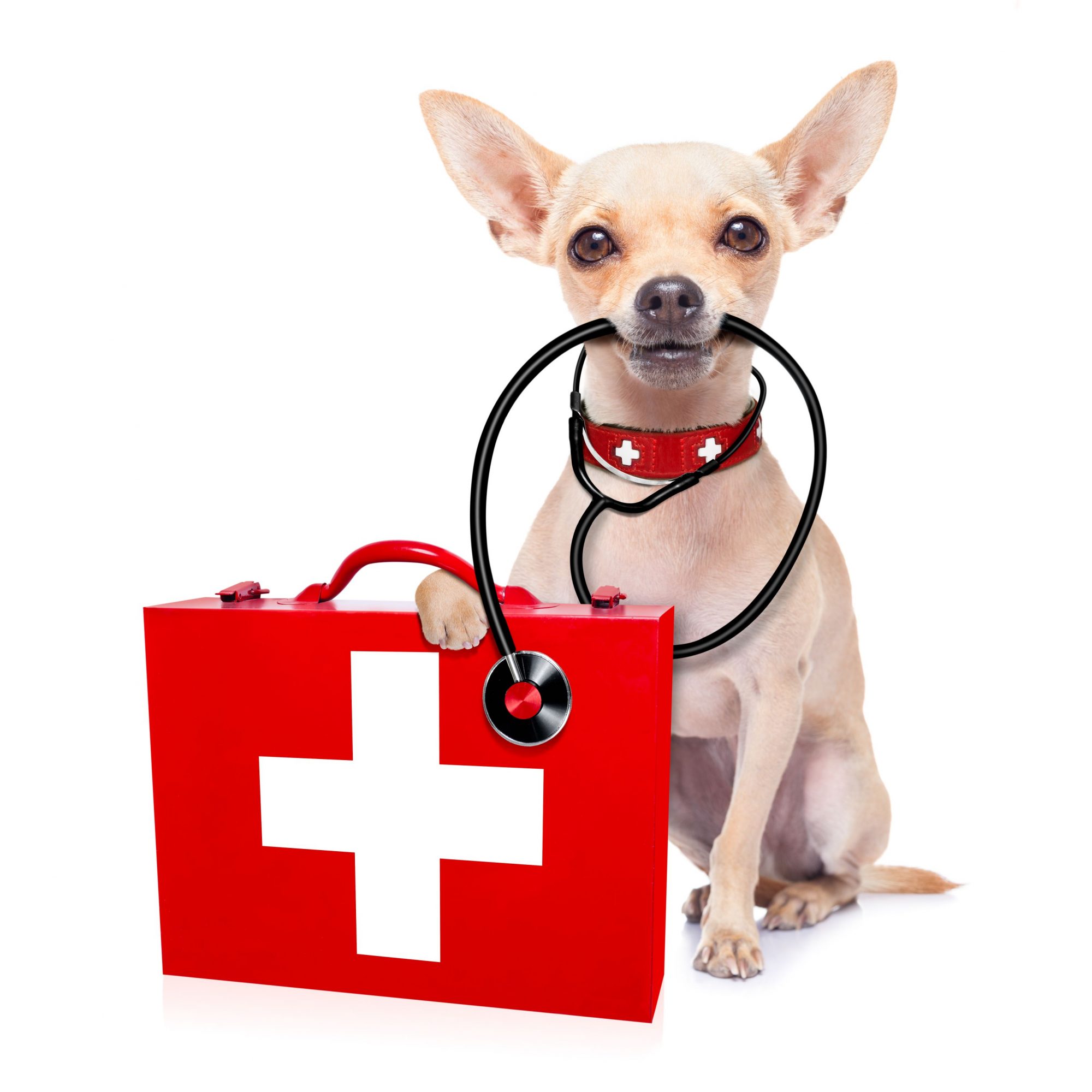 With gift-giving season right around the corner, your thoughts are likely turning to unique and thoughtful items to bestow upon friends and family. For those pet lovers in your life, and for your own pets, consider making your own pet first-aid kit. East Sacramento Veterinary Care Center has all the info that you need to up your pet safety game this holiday season:
Pet First-Aid Considerations
In a pet emergency, being prepared is key. While good pet safety practices can prevent many illnesses and most pet injuries, sometimes things happen.
Having the supplies that you need to aid in helping your pet should they need it can be helpful, but having the knowledge is just as important.
We are always happy to help if you contact us. While our team is a great resource, you can also take some steps to learn about how to perform basic pet first aid.
There are some great online resources to learn cat and dog CPR as well as online classes to gain some comfort with basic pet first aid. Understanding what to do if a pet is choking or how to safely handle an injured pet is important.
Making a Pet First-Aid Kit
When it comes to making a great pet first-aid kit, there are some basic items that belong in every kit. Of course, feel free to personalize a bit for each individual pet's needs.
We love the idea of putting items into an easy to transport case such as an organizational tote, small duffel bag, or tackle box.
Items that we feel belong in every pet first-aid kit include:
A digital thermometer (human ones work just fine)
Lubricant such as vaseline or KY jelly
A small pair of bandage scissors
Tweezers or hemostats
A small flashlight
Non-adhesive wound dressings
Roll gauze
Waterproof bandaging tape
Cohesive wrap
Latex gloves
An antiseptic solution such as chlorhexidine or povidone iodine
Hydrogen peroxide
Antibiotic ointment
Karo syrup
Quick stop
Pet nail trimmers
Eye wash
A muzzle to fit your pet(s)
A basic pet first-aid book
A list of important phone numbers for a pet emergency that includes local emergency veterinarian options and Animal Poison Control
Vet-approved medications for the specific pet (may include things like Benadryl)
A pet first aid-kit can be a great thing to have on hand and it is sure to make a much-appreciated gift for the pet lovers in your life. Don't hesitate to ask for advice in picking out the perfect pieces.