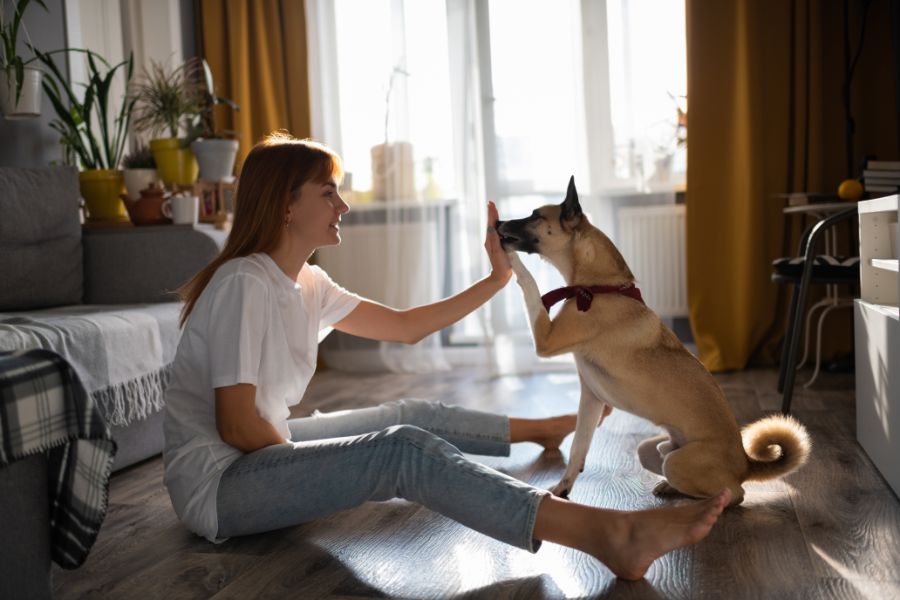 There are times in everyone's life when we are uncertain or have financial constraints. This reality, however, shouldn't keep your pet from having the good health and happiness they deserve.
Your team at East Sacramento Veterinary Center understands that veterinary care can come at a significant cost. We want to work with our pet families by creating a better awareness of payment options and wellness plans that are affordable and work with every budget. Ensuring that all of our beloved patients get the right care and treatment necessary for them to thrive is our top priority!
Keeping Your Pet's Wellness a Priority Through Payment Options
Whether there is a job loss or other financial set-back, the unfortunate reality is that pet veterinary care is put on the back-burner. But this can harm a pet's general health, especially if they already have an illness or condition that impacts their life.
This is why we want to give pet owners a few options to think about, so that their precious pets continue to get the help they need.
Pet Insurance – Pet insurance is a great option for pets who are generally in good health. Pet insurance works best in covering unexpected veterinary costs (like an emergency) or a sudden trip to the vet for a variety of reasons, as well as a diagnosis of chronic health condition. We can bill Trupanion directly if you are fully established with them, and they have all of your pets' medical records on file. We can work directly with Trupanion so that 90% of veterinary costs to you are billed to the insurance provider directly.
Care Credit – CareCredit is another good choice for pet owners who qualify for this special form of a credit card.CareCredit applications can be done over the phone or online. If you are approved, your pet's medical expenses can be paid for using the card. Then you have time to pay off the card through monthly payments.
Many pet owners have also created Go Fund Me accounts or other forms of raising funds for their pets' care. We know that can be a tough choice to make, but most people with a tender heart for animals are always willing to help a sweet pet recover or get the treatment needed.
Wellness Plans Reduce Cost
Our Preventative Care Plans are a wonderful choice in maintaining your pet's annual veterinary needs. The plans are set up for Adult Dog, Adult Cat, Kitten, and Puppy wellness needs and include:
Comprehensive physical examination
Low rate on unlimited examinations ($28 visit fee)
Pedicures/trims
Intestinal parasite screening
Core vaccines
Heartworm test
Comprehensive blood panel
Dental examination and x-rays
Discounted dental cleaning
Spay/neuter package (for puppies and kittens)
Deworming
And other perks.
This is a great option that gives pet owners huge savings on their pet's annual preventative care needs. Learn more about each option on our wellness plans page.
More Information?
Through the COVID-19 pandemic, we empathize with fellow pet owners in how to balance their budget while giving their pet excellent care. We are here for you and can answer any questions you have about wellness care for your pet and your specific situation. No matter what the cause of the unexpected, unexpected things do happen, which is why having cost effective solutions is key to keeping your four-legged friend healthy.
Please contact us for more information.